Punk Rock Bowling 2011 Announces Headliners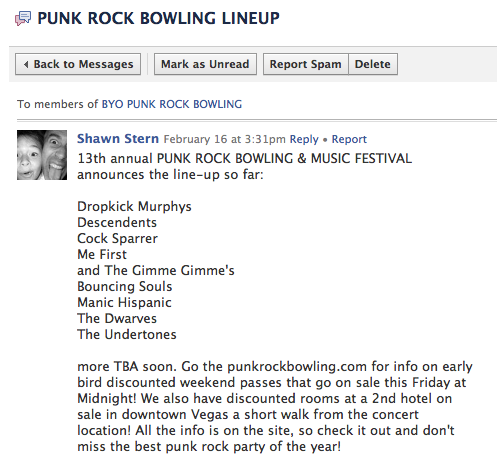 I am ridiculously excited to see the Descendents for the first time. It's the Descendents! Milo Goes to College was my jam for so long (still is) and "Get the Time" always seems to give me goosebumps.
Cock Sparrer will be exciting to see as well. "I Got Your Number" and "Where Are They Now" are such great songs.
And the Souls? Always a fun time.
Can't wait to see who's announced next!
You'll
♥
Loading related posts from sailthru...